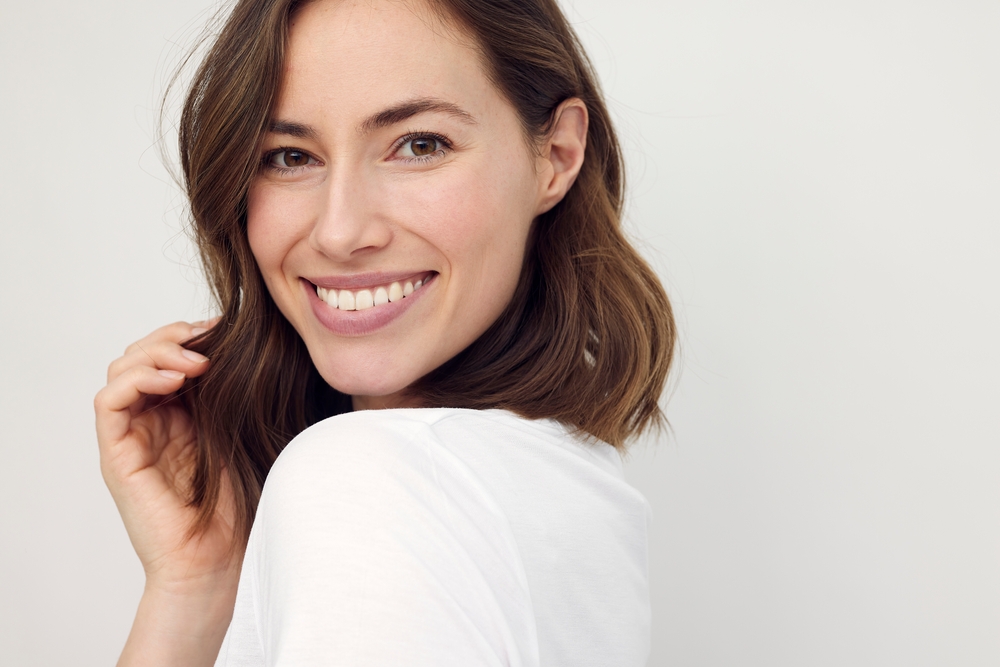 If you have missing or damaged teeth, the best way to restore the health of your smile is modern dental implants. With dental implant technology that is always advancing, you can replace missing or damaged teeth in shorter time and with optimal results.
Missing or damaged teeth can severely affect not only the appearance of your smile but also the function of your teeth and mouth. Missing teeth are especially worrisome, as the gaps they leave can cause remaining teeth to shift, bone loss in your jaw, bite alignment issues, and advanced gum disease.
If you have damaged or missing teeth, it is best to get them treated as soon as possible. Early intervention and treatment can save not only the health of your smile but is likely to cost much less than more extensive treatment in the future.
What are Dental Implants?
Dental implants can be used to replace a single tooth, two or more teeth that are aligned, or in more serious cases, full arch reconstructions. An implant can also be used to anchor a bridge, replace a partial denture, or as anchor teeth for dentures.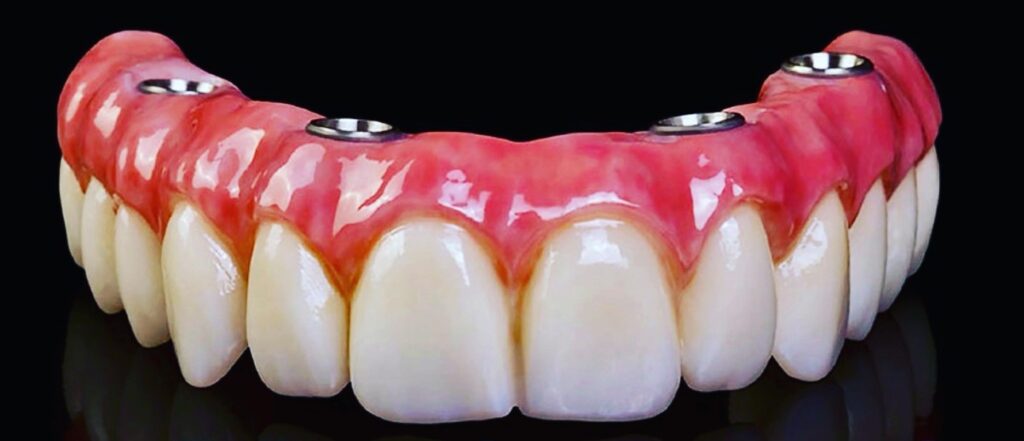 Unlike traditional dentures, which sit on top of the gums and are attached daily with a special adhesive, dental implants are attached permanently to your jawbone with a high-quality titanium screw. Once fully in place, the screw is then topped with a prosthetic tooth, known as a crown, to replace your natural tooth.
Nano Dentistry has some of the most advanced dental implant technology available today. We use this technology to get the best dental implant outcomes for our patients.
When you come into our office for dental implant treatment, we start by making a comprehensive examination of your teeth and mouth and then discussing treatment options with you. We create a custom treatment plan for every patient that meets their individual needs.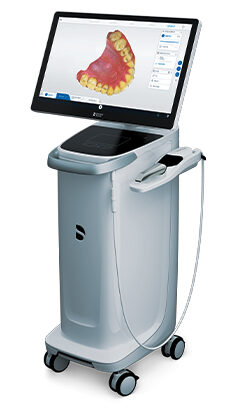 3D Modeling
To begin treatment, we first use our advanced imaging technologies and software to create both a 3D model of your teeth and mouth as they are, as well as a 3D model of your expected treatment results. The 3D modeling technology allows us to see your teeth and mouth from many angles.
We do this modeling by using both our Primescan intra-oral scanner and our CBCT imaging machine. As it is gently moved along your teeth and gums, the Primescan intra-oral scanner takes multiple images, which are then transformed into a 3D image using digital software.
If we need a more comprehensive image to plan treatment, we can take a scan of not just your teeth and mouth but also of your facial bones, soft tissue, and nerve pathways using our CBCT imaging technology.
Cone Beam Computed Technology (CBCT)
CBCT stands for Cone Beam Computed Technology, and it creates highly detailed images of all the connected structures, providing invaluable information about your overall oral health. CBCT scans are non-invasive and take just minutes to complete. Like digital x-rays, they expose patients to very minimal amounts of radiation.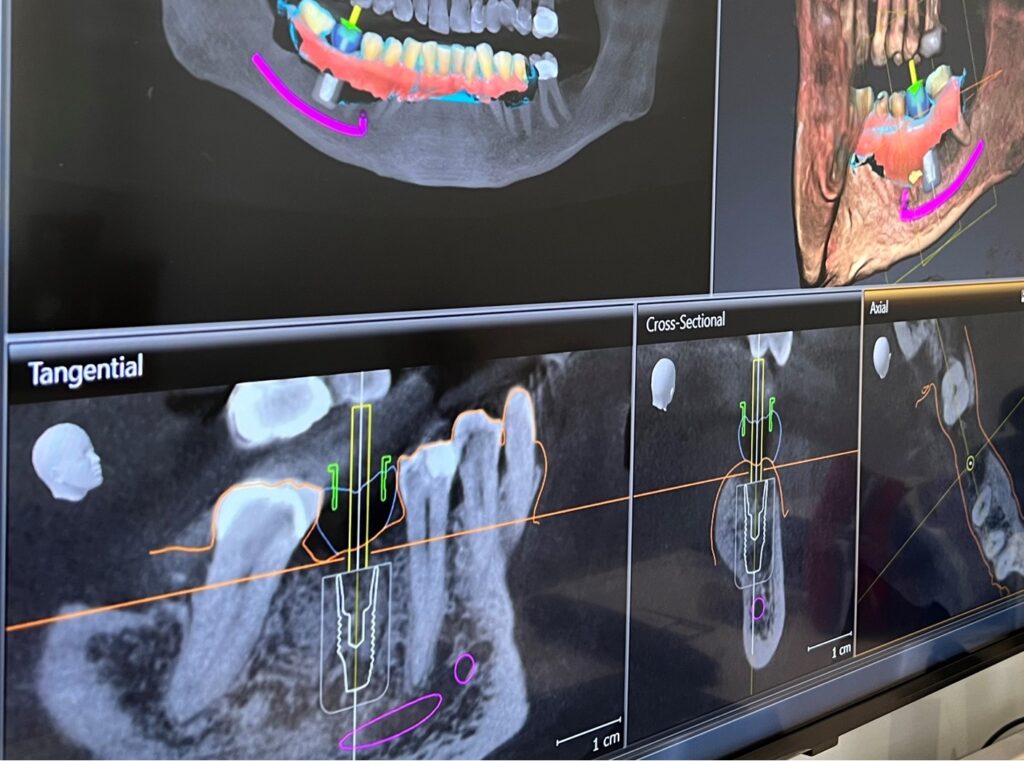 Once an individual treatment plan has been created, the first step is to implant the titanium screw into the jawbone. Implanting the screw securely into the bones is important for the stability of the finished implant.
After a healing period, during which bone begins to grow around the implant, further anchoring it in place, a thin metal post, called an abutment, is then implanted in the screw. The abutment connects the screw to the crown.
The final step in the dental implant procedure is the placement of the crown. Our crowns are custom-made using CEREC, same-day crown technology. Not only are CEREC crowns precisely fit and require fewer adjustments, but they are also made of a proprietary ceramic material that can be easily matched to the shade of your surrounding teeth.
CEREC Crowns
To create a CEREC crown, we use the Primescan intra-oral scanner, which sends the information it collects to the CEREC software. The CEREC software creates a 3D model of your replacement tooth, which is sent to be milled, right in our office, in the CEREC machine. The result is a beautiful, natural-looking crown in about an hour!
CEREC crowns are truly the closest thing to having your own natural tooth. The CEREC ceramic material used to make these crowns come in a wide array of hues to perfectly match your surrounding teeth and reflects the light in just the way a natural tooth would, allowing these crowns to seamlessly blend in with surrounding teeth.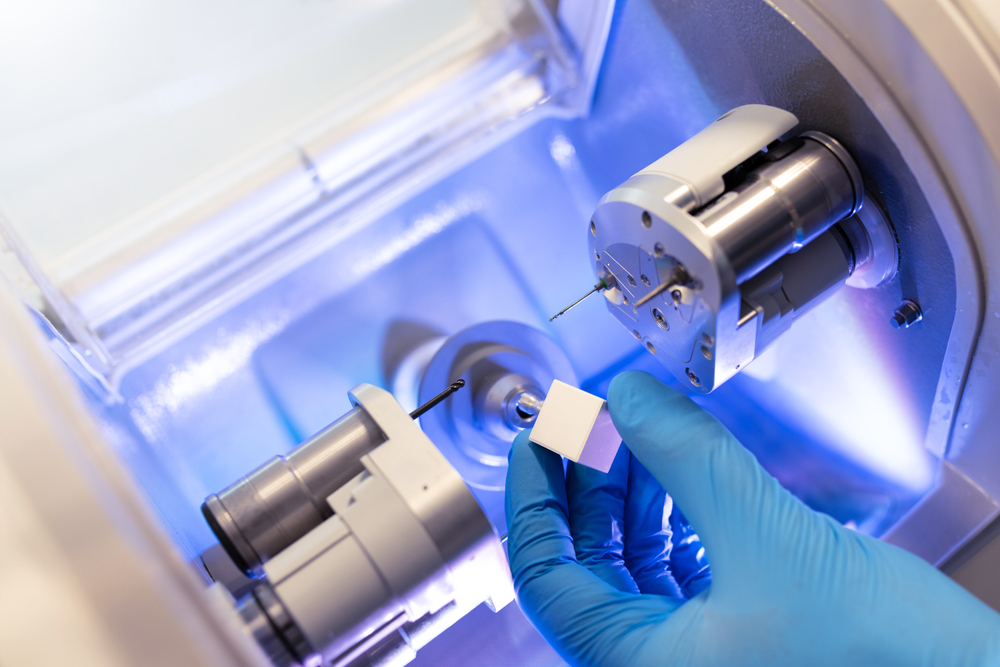 At Nano Dentistry, we can use our CEREC technology for more than just crowns. It can also be used to create surgical guides for more precise oral surgeries, partial crowns, fillings, and dental bridges.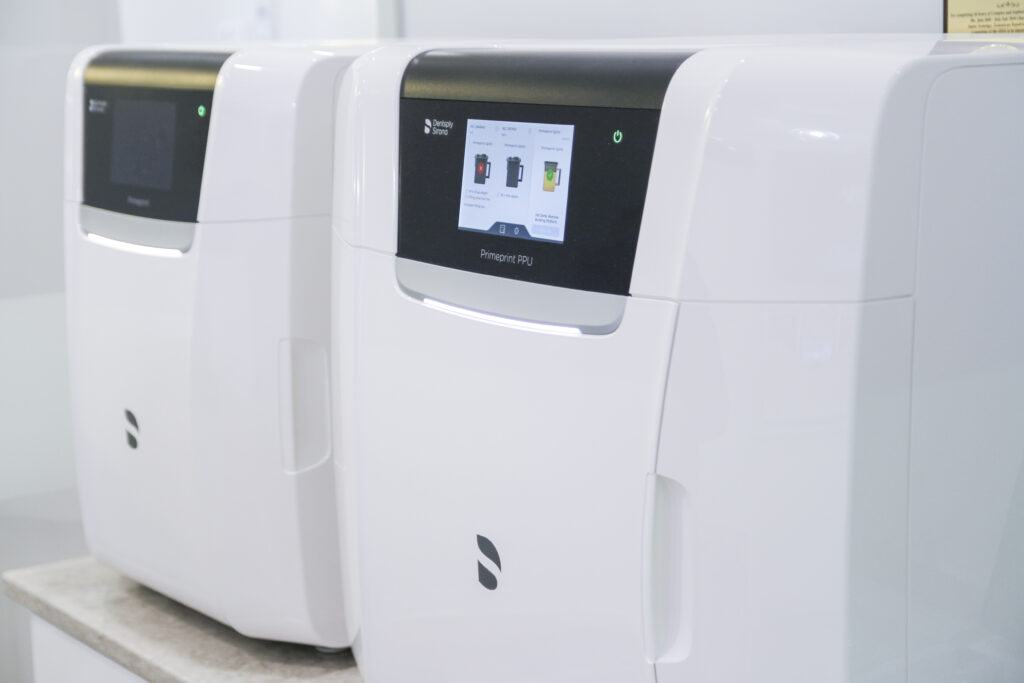 Other Uses of CEREC Technology
One of the biggest advantages of CEREC is the time it saves our patients. With CEREC's same-day milling technology, our patients can get effective treatments in fewer appointments.
Aside from crowns and other dental prosthetics, we can also use our CEREC technology to create Sure Smile aligners. If you are unhappy with the alignment of your smile, SureSmile can help you achieve a beautifully straighter smile.
SureSmile Aligners
To create the SureSmile aligners, we scan your mouth with our Primescan intra-oral scanner. The images of your mouth are sent to the CEREC software, which then designs a series of medical-grade plastic aligners which slowly and gently straighten your teeth.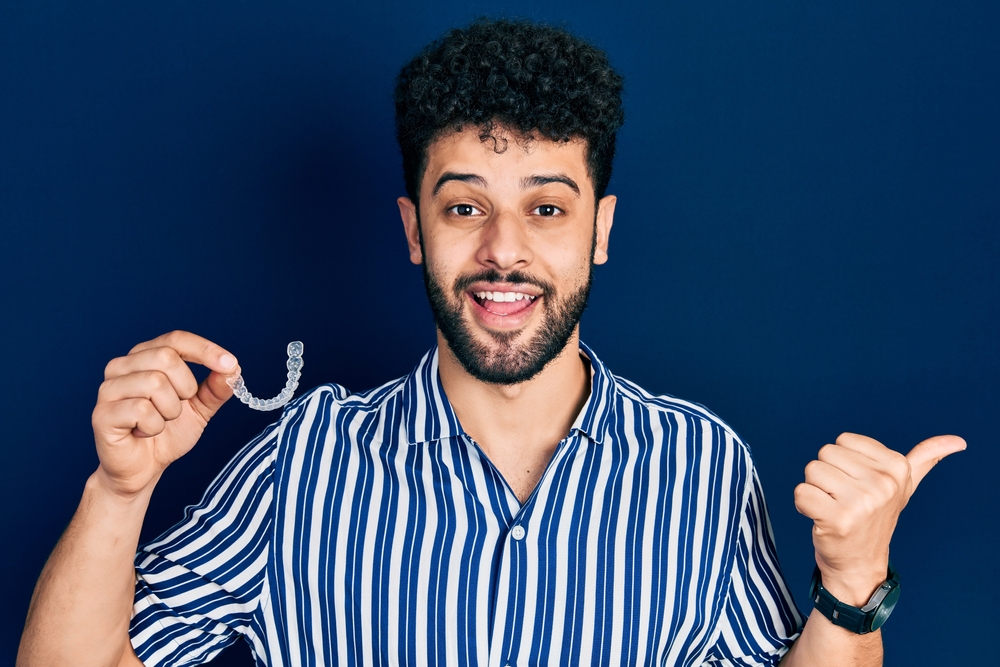 Because they are made of smooth plastic, SureSmile aligners are more comfortable to wear than traditional metal braces. Since the SureSmile aligners are clear, they are practically unnoticeable, meaning that you are the only one who knows you are wearing them!
SureSmile aligners must be worn for most of the day but can be removed for eating, drinking, and maintaining your usual home dental care routine. With SureSmile, there are none of the food restrictions or complicated cleaning routines that come with metal braces.
SureSmile is customized to your personal needs, comfortable to wear, and offers the same amazing straightening results as bulky metal braces!
You shouldn't let missing or damaged teeth compromise the health of your teeth and gums or the appearance of your smile. With Nano Dentistry's advanced implant technologies, you can be sure that you'll have a healthy smile for many years to come!
If straighter teeth are a priority for you, we are confident that our SureSmile aligners can accomplish that goal. Schedule your appointment now with Nano Dentistry in Westbrook, ME!