Natalie
Office Administrator
Natalie is the office manager at Nano Dentistry and has been a part of the team from the start. She is normally the first voice you hear and the first face you see when communicating with the office. She is happy to coordinate dental treatment plans and help assist in understanding your insurance benefits to make it as affordable as possible.
She was born and raised in rural North Dakota and earned an associates degree from Lake Region State College before she headed east. She married Dr. Nano in 2002 and lived briefly in Brooklyn, New York before relocating to Maine in 2004. She is a mother of three boys (Joseph, Jonah, and Georgie) and baby girl (Mariella) and lives in Falmouth.
Natalie truly enjoys being part of the practice and wouldn't have it any other way! She loves and cares for the dental family that's been established and is always excited to welcome a new face. In her free time she enjoys watching movies, binging tv series and going to concerts.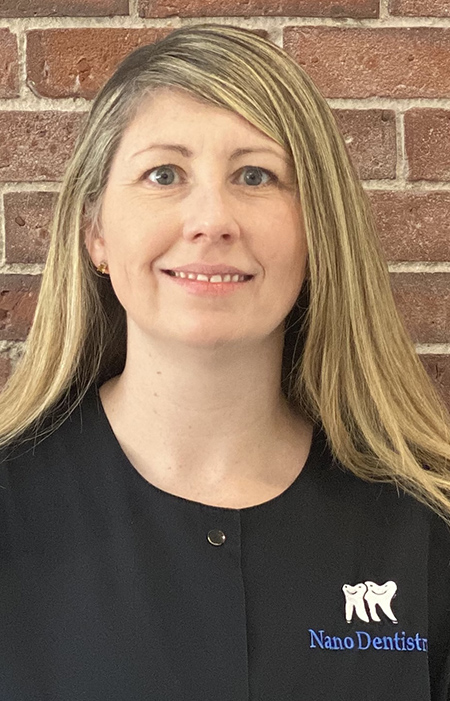 Sam
Office Administrator
Samantha (better know as Sam) joined the office in 2014. She is an office administrator and dental assistant that is responsible for keeping the office on its tracks.
Sam lives with her family in Windham where she was born and raised. She loves Maine especially in the summer when she's able to go boating or relaxing on the beach.
Sam befriends everyone and has a way of making you feel that you have known her forever. She totally enjoys working with our patients and helps them throughout their dental experience here at our office whether its greeting you when you enter and answering questions or helping the doctor chairside. Sam is a big music fan and you will probably catch her jamming with the tunes in the office.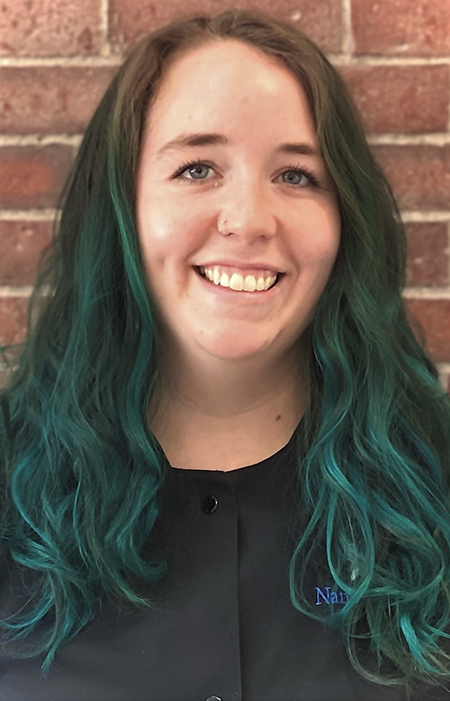 Monica
Dental Hygienist
Monica is a dental hygienist that has been an vital part of the dental office since the beginning of 2019. She has taken a leading role in implementing the technology used everyday in our practice.
Monica graduated from the University of Maine (Augusta) dental hygiene program in 2017. Since then she has gained experience in both general and pediatric dentistry. She was born and raised in Falmouth and resides in Wells.
Monica is smart, ambitious and caring. She is especially great with kids and loves seeing the youngest patients of our practice. For each and every patient she works hard to ensure they are comfortable, while providing through dental care. Outside of work, she enjoys snowboarding, hiking, playing hockey, traveling, and spending time with friends and family.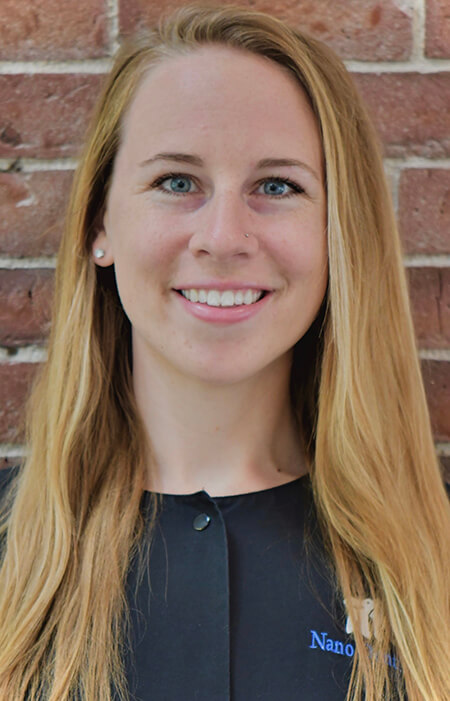 Ashley
Dental Hygienist
Ashley is a dental hygienist here at Nano Dentistry. She is the newest hygienist to our dental care providers. Although she just started, its been a wonderful fit and it has felt like she has always been here.
Ashley is originally from southern Maine and graduated from the University of New England hygiene program in 2016. She is a newlywed and just purchased a house here in Westbrook. Please help us welcome her and share any recommendations and information about her new community.
Ashley is a very sweet, smart and dedicated. She is excited to get to meet you all and guide you on your way to achieving and maintaining your oral health. In her free time she enjoys gardening and spending time with her family and friends.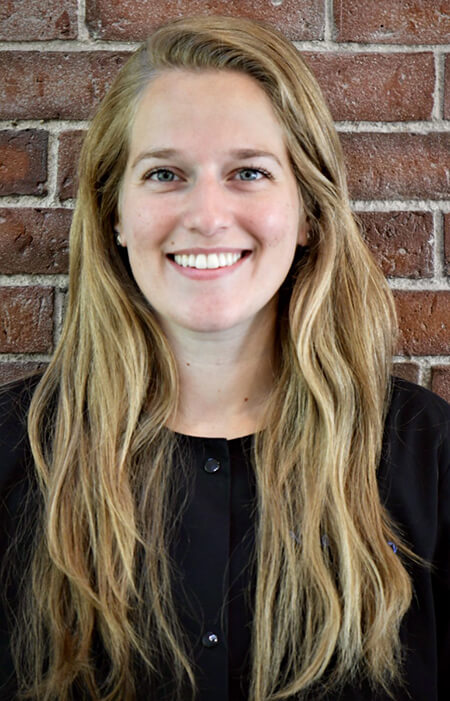 Jennifer
Office Administrator
Jennifer is the newest member of Nano Dentistry. She is an administrative assistant that helps coordinate any treatment that is needed.
Jen is originally from Windham and lives in Portland with her husband Brandon and thier two cats. Jen is a longtime friend of the Nanos as well as Sam and is joining the office after many years working in childcare!
Jen is very kind, organized and trustworthy. She is excited to be a part of the dental team and we are so happy she joined us! In her free time Jen enjoys spending time with her family and friends!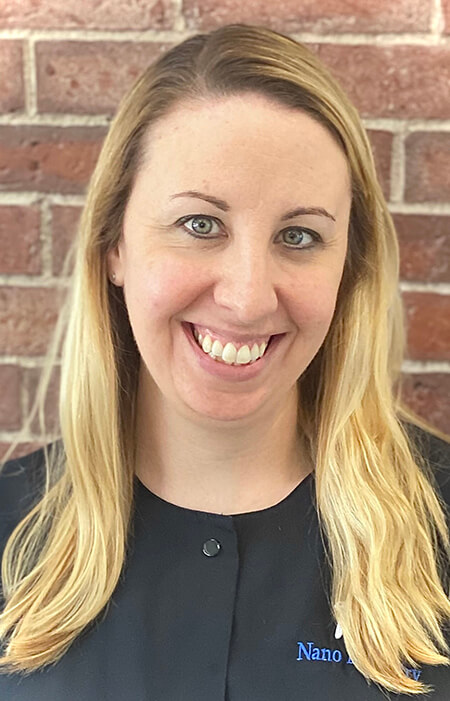 Megan
Dental Hygienist
Megan is a dental hygienist and the newest member of the team. She graduated from the South Florida State College dental hygiene program in 2022. She loves to educate and help patients learn how to care for their teeth. She is looking forward to working with you all!
Having recently moved back to Maine from Florida, she likes to spend time exploring the outdoors and finding new restaurants. She also enjoys cooking, sleeping, and spending time with family.