At Nano Dentistry, we understand the importance of your family's dental health. Our whole team, from our hygienists to our dentists, is here to ensure the health of your family's beautiful smiles!
To keep your family's smiles looking their best, we offer preventative and correct treatment options like professional cleanings; comprehensive exams, digital x-rays, braces for children and adults; and periodontal care. Nano Dentistry is here to meet all your family's dental needs!
Professional Cleanings
One of the most important ways to maintain the health of your teeth and gums is by scheduling bi-annual cleanings and dental exams for the whole family. Along with a regular home oral care routine, bi-annual cleanings and exams are the best way to prevent dental health issues from developing.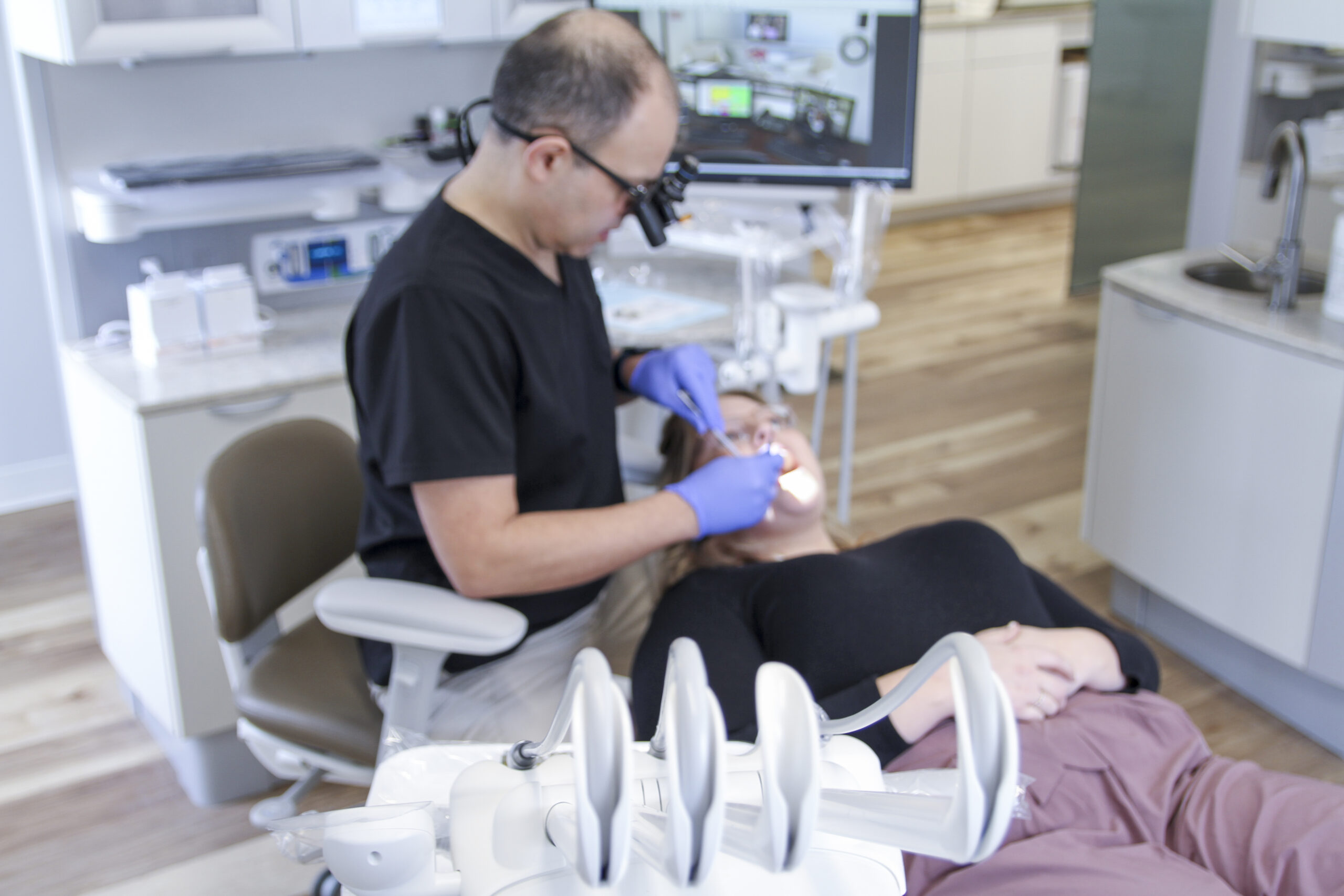 When you come in for a bi-annual cleaning at Nano Dentistry, your hygienist will first examine your teeth and mouth for obvious signs of trouble. This initial exam allows your hygienist to focus on any area of concern while cleaning your teeth.
When performing a cleaning, your hygienist will first remove any built-up plaque that may have formed on your teeth. When plaque collects on your teeth, it produces acids that can damage the protective enamel and eventually cause a cavity.
Even if you are diligent about recommended brushing and flossing, you can still get plaque buildup in hard-to-reach areas of your teeth and gums. A bi-annual cleaning ensures that plaque is fully removed, preventing harm to your teeth.
Comprehensive Exams
Once your hygienist has fully cleaned and polished your teeth, Dr. Nano will come in and give you a comprehensive oral exam. During this exam, he will look for any signs of tooth decay, gum disease, or oral cancer.
Working with your hygienist, Dr. Nano might review your most recent x-rays and note any changes that may have occurred to your teeth since your last visit. If he does see signs of any trouble, he will talk with you about your treatment options.
It is important to have a dentist that you know and trust to look after the care of your family's dental health. When you opt for a comprehensive family dentistry practice, like Nano Dentistry, you can be sure that you and your family will be in good hands should any problems arise.
Digital X-Rays
Periodically, you may need to get x-rays of your teeth and gums. Regular x-rays not only allow us to see the structures within your teeth, they also allow us to monitor your teeth and gums for any changes that might not be immediately noticeable.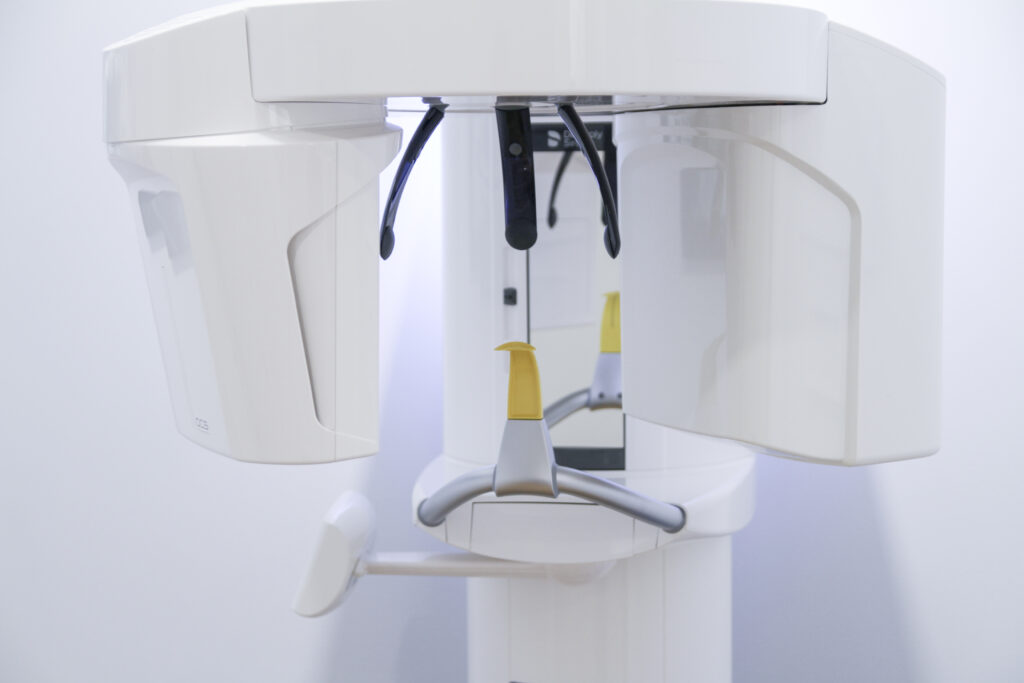 At Nano Dentistry, we use advanced digital technology for our patient's x-rays. We find that digital x-rays offer a number of important advantages over traditional x-ray technology.
One of the biggest advantages of digital x-rays is that they reduce patients' exposure to radiation by up to 80%, making them far safer than traditional x-rays. Another advantage is that digital x-rays do not need bulky, uncomfortable film to produce images; instead, digital x-rays are taken with a single electronic sensory which is placed in your mouth.
Digital x-rays produce high-quality images which are directly uploaded to a computer. This allows us to expand and reduce the images for more accurate viewing and diagnosis. As the x-ray images are stored as a digital file, we can easily archive or send the images to other dental specialists if need be.
Braces for Children and Adults in Westbrook
As they enter their teen years, many kids may need braces to correct issues with their bite or tooth alignment. If left untreated, alignment issues can cause more serious problems as they grow into adulthood.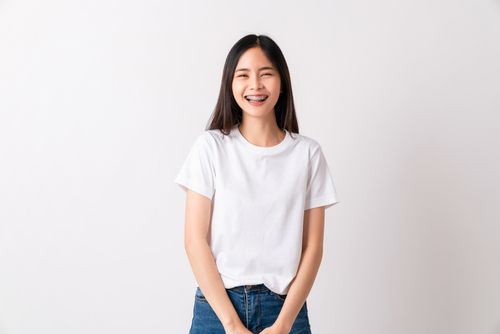 Some of the most common reasons that a teen might need braces are teeth that are crooked, teeth that overlap, and teeth that are severely crowded in one area. They might also need braces to correct an overbite, where the upper front teeth noticeably stick out beyond the lower front teeth, or an underbite, where the lower front teeth extend farther forward than the upper front teeth.
The teen years are the best time to address these issues with braces as their faces are still growing, making it easier to achieve correct alignment. They also are more likely to have friends or peers who also have braces, reducing potential feelings of embarrassment or self-consciousness.
Braces can also be used to correct alignment issues in adults. Whether misaligned teeth had not been corrected when a person was younger or whether teeth have become misaligned with age, braces can offer the same corrective results in adults that they do for teens.
The idea of having to wear a set of traditional metal braces for as long as it takes to correct misalignment can sometimes prevent an adult from considering treatment. With the availability of effective, discreet clear aligners, adults have another option for restoring the health and function of their bite or the straight alignment of their teeth!
Periodontal Therapy
Periodontal disease is caused when plaque gets built up under the gumline, causing gums to become irritated and inflamed. Left untreated, periodontal disease can lead to serious dental health issues, like loose teeth, bone loss, and tooth loss.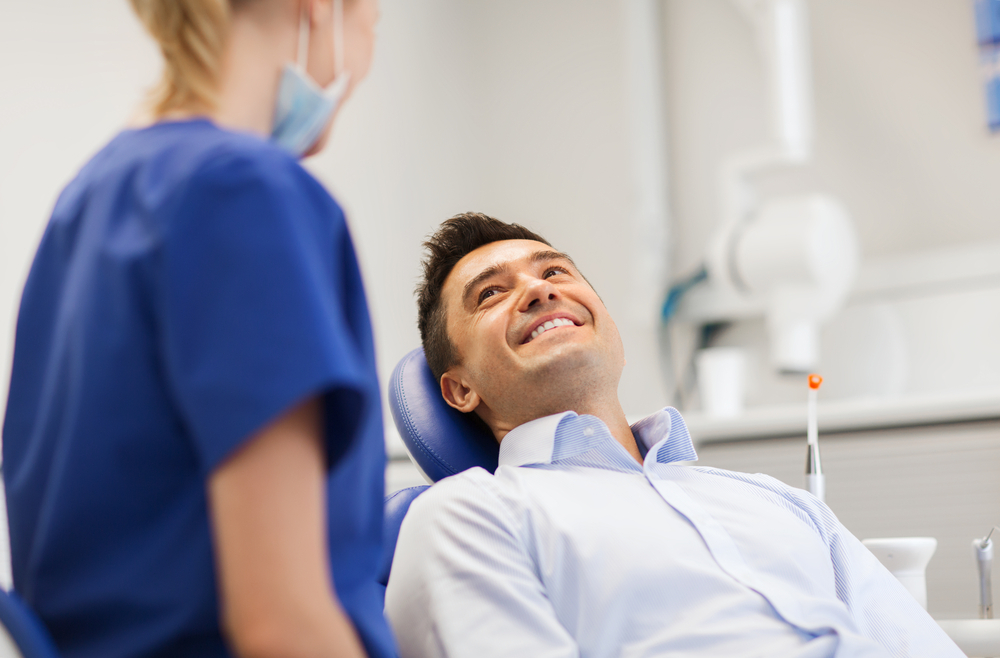 Gingivitis is the early phase of gum disease. If your gums are showing signs of gingivitis, it is important to get treatment as soon as possible. With special in-office cleaning treatments and strict adherence to your home oral care routine, the damage caused by gingivitis can be reversed, and further harm can be prevented.
When left untreated, gingivitis can lead to far more serious periodontal disease, also called periodontitis. Periodontitis damages the soft tissue of your gums, which helps anchor your teeth. Without the support of healthy gums, teeth become loose and can even fall out.
At Nano Dentistry, we can help patients with periodontal disease protect themselves against the most serious outcomes of these conditions. We recommend that a periodontal patient come in for four annual cleaning and exams a year. This ensures that damaging plaque is being regularly cleaned away and allows us to keep a close eye on any signs of disease progression.
For less advanced cases of gum disease, like patients who are showing signs of gingivitis, we offer scaling and root planning treatments. These deep cleanings concentrate on plaque buildup below the gum line, thoroughly removing it before it has a chance to do more serious harm.
At Nano Dentistry, comprehensive family dentistry is the foundation of the high-quality dental care we offer to all of our patients. With our skilled and knowledgeable staff and the latest dental technologies, we can help you keep your family's smiles looking their very best! Request your appointment at Nano Dentistry in Westbrook, ME, now!