Often, your smile is the first impression you make on people. When you have a beautiful smile that you love, you not only feel more confident, you look and act more confident!
If you are less than happy with your smile, Nano Dentistry can offer you cosmetic dentistry treatments, like teeth whitening, veneers, implants, and restorations that can give you a smile you'll be proud to show the world.
Teeth Whitening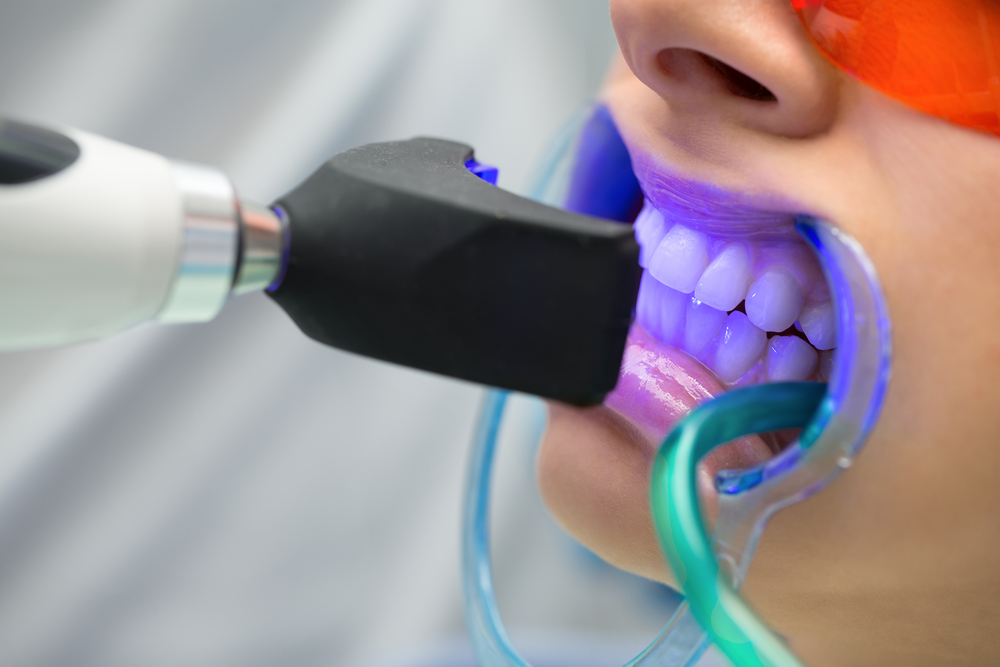 If you are looking for a brighter smile, professional teeth whitening can help you achieve that goal. At Nano Dentistry, we offer teeth whitening treatments that remove stains and discoloration, leaving your teeth whiter and your smile brighter!
Here are just some of the advantages of opting for tooth whitening treatment:
Improved Appearance
The most obvious advantage of whitening your teeth is a more attractive smile. A whiter smile can help boost your confidence and self-esteem.
Increased Youthfulness
With age, your teeth naturally become more discolored. Over time, food and beverages, like coffee and red wine, can stain your teeth. Teeth whitening can help reverse the effects of aging on your teeth, making you look and feel younger.
Healthier Appearance
Stained or discolored teeth can make your smile appear unhealthy. By improving the overall appearance of your teeth, whitening can give you a healthier-looking smile.
Non-Invasive
Teeth whitening is a non-invasive procedure that can be completed right in our office, often in a single appointment. This means you can have a brighter smile in a short amount of time without any significant side effects or recovery times.
Veneers
At Nano Dentistry, we can use dental veneers to dramatically improve the appearance of your smile. Veneers can change the shape, size, color, and alignment of a less-than-perfect smile. They can cover a single unsightly tooth or transform the look of several sequential teeth.

Veneers are often used to correct dental imperfections like discolored teeth, damaged teeth, alignment gaps, or crooked teeth. They improve the look of your smile by covering up teeth that are keeping your smile from looking its best.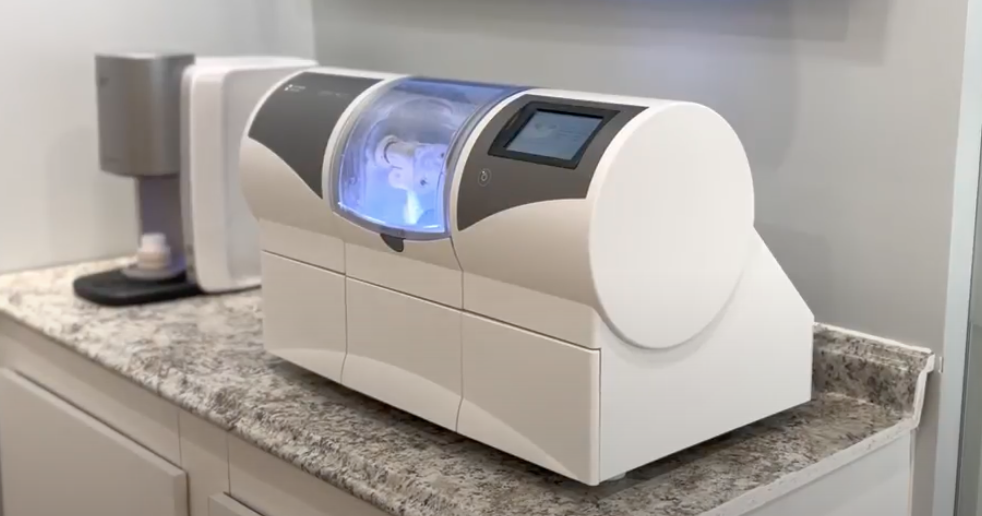 Dental veneers are very thin shells of ceramic that are custom-fitted and bonded to the front of your existing teeth. They are a permanent solution to restore or improve your beautiful smile.
Veneer treatment is a fairly simple procedure that can take as little as a single in-office appointment to complete. Using the advanced imaging created by an initial intraoral scan, we can create custom veneers that exactly fit your teeth and meet your smile goals. With our CEREC technology, your veneers are milled right in our office in about an hour.
Ahead of placing veneers, we first remove a small amount of the existing enamel on the teeth to be covered by the veneers. This creates a surface that is optimal for permanent veneer adhesion.
Once the teeth have been prepared, the veneers are fitted and bonded to your teeth using a bonding adhesive and special light to cure the adhesive, ensuring that your veneers won't slip or come loose. Once bonded to teeth, veneers look and act just like natural teeth!
With proper care and maintenance, veneers can last for many years with no change in color or appearance. It is not uncommon for veneers to last 10 years or longer!
Dental Implants
If you are missing teeth or have teeth that are severely compromised, dental implants can be used to dramatically restore both the look and function of your smile. They are a permanent solution that will give you a smile you love for years to come.
Dental implants consist of three components: a high-grade titanium screw that is attached directly to your jawbone; an abutment, which is the post that connects the screw to the replacement tooth; and a prosthetic tooth, or crown, that replaces your natural tooth.
The first step in dental implant treatment is the placement of the titanium screw into the jawbone. Depending on the health of your jaw, you may need treatment from another dental specialist prior to screw placement.
The healing time that follows the placement of the screw allows the bone to regrow around the screw, helping to secure it firmly in place. It is important that the screw be firmly implanted to support the abutment and crown.
The next step is the placement of the abutment. The healing time following the placement of the abutment helps prepare the gums for the placement of the crown.
The final step with dental implants is the placement of the crown. We make our crowns using the same advanced CEREC technology, which mills the crown right in our office.
CEREC crowns are made from a proprietary ceramic which creates amazingly natural-looking crowns that blend in seamlessly with your surrounding teeth. Like CEREC veneers, CEREC crowns are ultra-durable and can last for years with proper care and maintenance.
Restorations
Our goal is to maintain the health and appearance of your teeth, but unfortunately, cavities may develop from time to time. Not only do cavities have a negative effect on the health of your smile, but they can also have a negative effect on the appearance of your smile.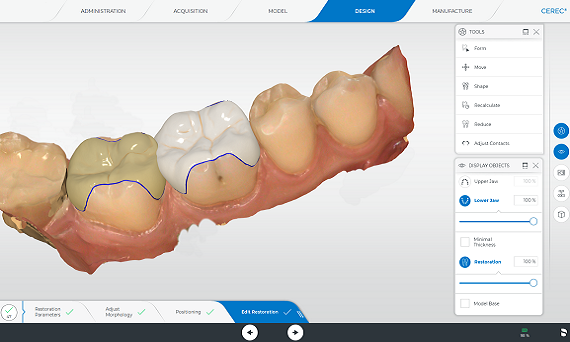 At Nano Dentistry, we offer our patients restorative fillings made of white resin composite that can be shaded to match the hue of your surrounding teeth, making restorations unnoticeable. Composite fillings are sturdy and long-lasting. With proper care and regular oral health care maintenance, we have seen these fillings last for 10 years or longer.
In addition to fillings, we can also use composite fillings to repair or reshape a tooth which may compromise the appearance of your smile. We can also use composite fillings to replace older metal amalgam fillings. The subtle, natural appearance of composite fillings can give you back a fully white smile!
If you are looking to improve the appearance of your smile, Nano Dentistry has cosmetic dentistry options that can transform your smile. With treatments like tooth whitening, dental veneers, dental implants, and composite restorations, you'll never want to stop smiling.
Request an appointment at Nano Dentistry in Westbrook, ME, to get the smile you've always wanted!